How Outdoor Blinds Help You Enjoy Your Home this Summer
The temperatures in Australia during the summer months usually range between 20°C to 35°C. When it's too hot it can be difficult to enjoy sitting outside on your patio. That's why you need outdoor blinds Melbourne homeowners use to block out the harsh rays of the sun.
One of the advantages of outdoor blinds is that it adds to the aesthetics of your exterior décor. Your patio will look elegant when you install the correct outdoor blinds, and it can even add to your home's value.
In today's article, we'll give you a few ways outdoor blinds can help you enjoy your home even more this summer.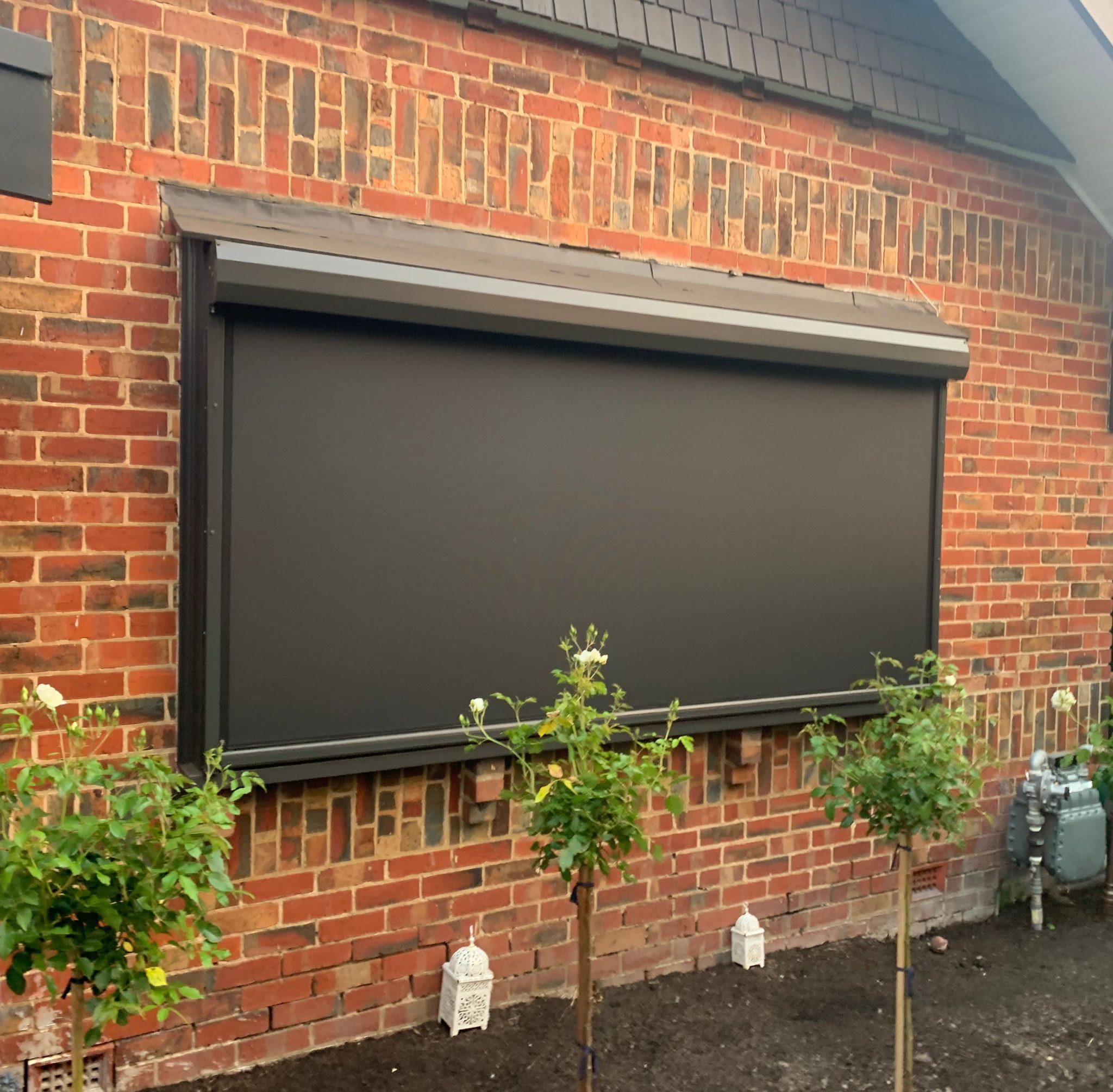 Save On Utility Costs
Some people plug-in electric fans and place them outside so they can cool down while enjoying the outdoors. But this may raise your electricity bill every month. With the correct outdoor blinds, you can create a cooler environment so you won't need outdoor fans.
Depending on where you install your outdoor blinds you can create a shady spot where you sit regularly so you don't get too hot from the summer heat.
Shade Around Pergolas or Patios
Some houses in Australia don't have enough tree coverage to create shady spots outside where you can sit. A pergola or patio may have a roof but when the sun shifts, the rays will shine into the space and you may get sunburned.
When you install outdoor blinds on the sides of your pergola or patio it will block the sun's rays. The advantage is you don't have to install blinds on all sides but only on the side where the sun shines through. You can still enjoy the natural breeze. This is ideal if you want to spend summer days outside reading books and sipping cool drinks without the sun blinding your vision or burning your skin.
Easy Operation for When You Want to Bask in the Sun
Some outdoor blind designs have easy operations so you can roll them up or down whenever you want to. Ziptrak blinds have no buckles, straps or zippers to contend with. There are motorised Ziptrak blinds Melbourne locals use because they're easy to open and close and can be customised to suit your outdoor area.
When you want to bask in the sun all you have to do is use the motorised controls to open your blinds. What's more, you can set them in any position you like. For example, you can have your blinds half-open so the sun doesn't reach the entire area.
Outdoor Parties without the Worry
Outdoor blinds can withstand any harsh conditions. They're designed to survive strong winds, harsh UV rays, rain and hail. Therefore, outdoor blinds are perfect to use for outdoor parties. You're able to protect guests and your decorations from strong winds.
If you have electronic sound equipment, you'll want to use outdoor blinds to protect them from rain or the sun's rays. The advantage is that outdoor blinds are elegant, so it won't affect the look of your decorations or the theme of your party. They can be designed to fit seamlessly into their surroundings.
If you want optimal ventilation and you don't want to retain heat inside a space, then you should opt for mesh outdoor blinds. This will ensure that air flows through your space during summer so that guests don't get hot.
A Bit of Privacy
Whether you're throwing a party or you simply want to sit outside to enjoy the outdoors, your blinds provide privacy. If you have a house with low fences or you're situated close to your neighbours, the outdoor privacy blinds will provide the privacy you want whenever you sit outside.
Protecting You from Bugs
In summer there are plenty of bugs flying around outside which can get annoying when you want to relax. Flies, beetles and other types of creepy crawlies can disturb your peace on your patio. Install outdoor blinds around your patio so that it blocks bugs from entering your space and disturbing your relaxation time outside.
Select from an Array of Outdoor Blind Designs from All Weather Blinds
When it's summertime in Australia you may be wondering where you can get elegant outdoor blinds for your home. Here at All Weather Blinds, we offer an array of designs for you to pick from that will complement the aesthetics of your home. For summer, we suggest you pick mesh Ziptrak blinds for shade and ventilation.
All Weather Blinds has more than 15 years of experience in the manufacture, supply and installation of outdoor blinds. You can rest assured you'll receive quality services from our team.
Visit us online to browse through the many outdoor blinds we provide. Or call us on 1300 949 025 to request a free quote on installations. There's also a contact form on our website if you'd like to find out about the quality of our products. Let's discuss your needs!